Contact Associates talk DSAs at the University of Plymouth's 'Re-freshers Fair'
28 Jan 2020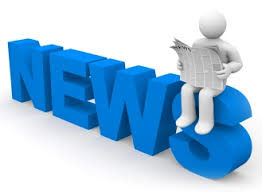 Davey Jones (Lead DSAs Needs Assessor – Cornwall) and Karrie Abbott (Team Manager – South) were delighted to represent Contact Associates at a very busy 'Re-Freshers Fair' at the University of Plymouth on 28 January 2020, welcoming students back after their Christmas break. Davey and Karrie chatted to students about the types of support available for those eligible for Disabled Students' Allowances (DSAs), for example, 1:1 Specialist Academic Study Skills Tutors/ Mentors – Davey was also on hand to demo some of the specialist equipment, assistive technology & software available too.
"So many students think DSAs are only for students with severe disabilities; students with neurodiverse, mental health and long-term conditions often don't think they are eligible but of course they are!" said Karrie, "unfortunately, only two in five eligible students have even heard of DSAs before they start their course … we hope by being at the Re-Freshers Fair, we've been able to increase awareness of DSAs and how we, at Contact Associates, can help students access this invaluable resource".
DSAs can provide additional help for students with, for example: Specific Learning Difficulties (SpLDs), like dyslexia, dyspraxia, ADHD; students with Autistic spectrum (AS) disorders; mental health difficulties, for example depression and anxiety; students who are blind / partially-sighted, deaf / hard of hearing as well as other physical disabilities, long standing illnesses or other health conditions.
Contact Associates are the only nationwide assessment service provider for students who have applied for Disabled Students' Allowances (DSAs); they have a DSA Needs Assessment centre based in Portland Mews at the University of Plymouth.