Dyslexia and the Disabled Student Allowance (DSA)
30 Mar 2018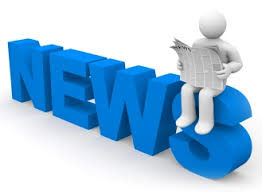 Dyslexia and the Disabled Student Allowance (DSA)
If you have dyslexia, I'm sure you don't consider yourself as "disabled" (in the traditional sense of the word), and neither should you. But this means there are hundreds, probably thousands, of students in the UK who do not apply for the DSA support, because they are put-off by the name. They either struggle through their studies without help, or don't go to University at all because they think it will be too difficult on their own. In the case of the DSA, "Disabled" actually refers to any medical condition, Specific Learning Difficulty or mental health problem which has a disabling impact on an individual's ability to learn.
The Disabled Students Allowance (DSA) is a little-known government grant in the UK, available to students applying for, or already in, Higher Education. DSA is intended to help students study on an equal basis with other students, irrespective of whether they have dyslexia or any other condition. Full-time, part-time and postgraduate students all qualify for help. DSA's are paid on top of the standard student finance package and are not means-tested, and do not have to be paid back at the end of a course.
For the 2018/19 academic year, the Disabled Students Allowance comprises three elements:
an Equipment Allowance (full-time and part-time students can qualify for up to £5529 worth of specialist equipment for the duration of their studies)
a Non-medical Helper Allowance (full-time students can qualify for up to £21,987 of support per academic year, while part-time students can qualify for up to £16,489 worth of support per academic year)
a General Allowance (up to £1847 per academic year for full-time students, and £1385 for part-time students)
Postgraduate students can get a single allowance of up to £10,993 a year.
To receive support through the DSA, students must pass the basic criteria checks for their stated disability/condition, by providing their funding body with written medical evidence of the disability from a medical professional. For those with a specific learning disability (e.g. dyslexia, dyspraxia), this evidence can be in the form of a report from an appropriately qualified and approved individual such as an Educational Psychologist or Specialist Teacher. The potential benefits, in terms of equipment (such as a new laptop computer and specialist software) can be significant for students with dyslexia.
The process for applying for DSA is relatively straightforward, and can be done at any time once a student has applied for a University course. You do not need to have been accepted onto a course, or have your A-level (or similar qualification) exam results. This means you don't need to wait until August when the exam results are published to apply to Student Finance for course funding and DSA. This is particularly important, as it means if you apply earlier you are much more likely to have your DSA support approved in time for the start of your course. If you wait until your exam results and a confirmed place at University, the chances are you won't have the support in place until after you have begun your studies in September.
Contact Associates have recently launched a free online "Eligibility Checker" system that anyone can access, to see if they are likely to qualify for the DSA.
Visit https://portal.contact-associates.co.uk/eligibility/
Once a student has their DSA application approved by Student Finance, they need to undertake a Needs Assessment. This is where I get involved, as I am one of the people you are likely to meet to discuss your dyslexia (or other condition), and the difficulties it causes. This can often be an anxious and worrying moment for students, but in reality the assessment is just a chat to talk over the likely areas the students may require help when they go to University. We talk about what support is available and demonstrate the kinds of equipment and software (AT – Assistive Technology) that may be useful to you, as well as other forms of support (e.g. NMH – Non Medical Helper, such as Study Skills support and training in the use of the equipment).
After the Needs Assessment is over, a report is written and sent to Student Finance (as well as the student), summarising what was discussed in the meeting and recommending the support that was agreed between the student and the Assessor. Student Finance will then process this report, and when they are satisfied that the recommendations are appropriate and justified to the students' needs, send a letter outlining to the student how they then go about accessing their support.
Contact Associates to all intents and purposes, work for the student during this process. We continue to provide advice, guidance and assistance in all matters related to the DSA, for the entire duration of the students' course. This is particularly important, as it means students can request changes/additions to their support at any time they are studying.
If you would like to find out if you could be eligible for the DSA, please visit our eligibility checker at https://portal.contact-associates.co.uk/eligibility/, or telephone our Head Office on 01823 273 060 for free advice.