Dyslexia - could you be eligible for DSA?
26 Mar 2020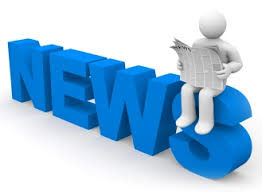 According to NHS UK, Dyslexia is a common learning difficulty that can cause problems with reading, writing and spelling.
It's a specific learning difficulty, which means it causes problems with certain abilities used for learning, such as reading and writing. Unlike a learning disability, intelligence isn't affected. It's estimated up to 1 in every 10 people in the UK has some degree of dyslexia.
Dyslexia is a lifelong problem that can present challenges on a daily basis, but support is available to improve reading and writing skills and help those with the problem be successful at school and work.
While dyslexia is a lifelong problem, there's a range of specialist educational interventions that can help students with their reading and writing.
Making use of technology, such as word processors and electronic organisers, can help with your writing and organising daily activities.
Using a multi-sensory approach to learning can be helpful. For example, you could use a digital recorder to record a lecture and then listen to it as you read your notes.
It can also be useful to break large tasks and activities down into smaller steps.
If you need to draw up a plan or make notes about a certain topic, you may find it useful to create a mind map, rather than writing a list.
Mind maps are diagrams that use images and keywords to create a visual representation of a subject or plan.
If you have dyslexia, you may be eligible to apply for Disabled Students' Allowances (DSAs). Find out if you are eligible click here – https://portal.contact-associates.co.uk/eligibility/