About Contact Associates and Mindful Employer
19 May 2020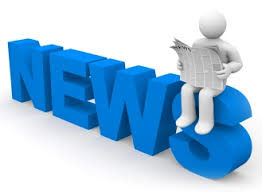 We have been a signatory with Mindful Employer since January 2018 and have completed our review this year and have renewed our commitment to the charter.
About Mindful Employer:
Launched in 2004, Mindful Employer is a UK wide initiative run by Devon Partnership NHS Trust. Providing employers with easy access to professional workplace mental health training, information and advice, our goal is to help empower organisations – large or small – to take a lead in supporting the mental wellbeing of their staff. As a part of our service to employers, we administer the nationally recognised 'Charter for Employers Positive about Mental Health'.
About the Charter:
Unlike other accreditations or quality standards, the charter for 'Employer Positive about Mental Health' is about recognising those employers working towards better mental health at work, no matter where they are in their journey. Signing the charter is completely voluntary and is not legally enforceable; nor does it require employers to have already met specific benchmark criteria. By signing the charter, employers are simply making a public declaration of their ambition to support the mental wellbeing of staff by agreeing to the following values:
To provide non-judgemental and proactive support to staff experiencing mental ill-health.
To not make assumptions about a person with a mental health condition and their ability to work.
To be positive and enabling toward all employees and applicants with a mental health condition.
To support line managers in managing mental health in the workplace.
To ensure they are fair in the recruitment of new staff in accordance with the Equality Act (2010).
To make it clear that people who have experienced mental ill-health will not be discriminated against, and that disclosure of a mental health conditions will enable both the employee and employer to assess and provide the right level of support or adjustment.