World Sleep Day - 19th March 2021
30 Mar 2021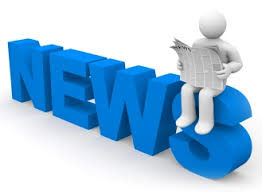 World Sleep Day is an annual event to raise awareness of sleep disorders and the burden that they place on society. This year, this was held on the 19th March. Some tips and facts are below:
Most sleep disorders are preventable or treatable, yet less than one-third of sufferers seek professional help.
Sleep problems constitute a global epidemic that threatens health and quality of life for up to 45% of the world's population.
Better understanding of sleep conditions and more research into the area will help reduce the burden of sleep disorders on society.
Three elements of good quality sleep are:
Duration: The length of sleep should be sufficient for the sleeper to be rested and alert the following day.
Continuity: Sleep periods should be seamless without fragmentation.
Depth: Sleep should be deep enough to be restorative.
In addition to clinical sleep problems, poor sleep habits can cause poor quality sleep in adults. To help improve overall sleep and wellness, World Sleep Society has created:
10 Commandments of Sleep Hygiene for Adults
Establish a regular bedtime and waking time.
If you are in the habit of taking siestas, do not exceed 45 minutes of daytime sleep.
Avoid excessive alcohol ingestion 4 hours before bedtime, and do not smoke.
Avoid caffeine 6 hours before bedtime. This includes coffee, tea and many sodas, as well as chocolate.
Avoid heavy, spicy, or sugary foods 4 hours before bedtime. A light snack before bed is acceptable.
Exercise regularly, but not right before bed.
Use comfortable, inviting bedding.
Find a comfortable sleep temperature setting and keep the room well ventilated.
Block out all distracting noise and eliminate as much light as possible.
Reserve your bed for sleep, avoiding its use for work.