Opening hours
Our Customer Service team are available:
Monday: 8:30am - 6pm
Tuesday: 8:30am - 6pm
Wednesday: 8:30am - 6pm
Thursday: 8:30am - 6pm
Friday: 8:30am - 5pm
Saturday: Closed
Sunday: Closed
Address
Bristol Central Assessment Centre
Whitefriars Business Centre
Lewins Mead
Bristol
BS1 2NT
Centre Info
Bristol Central Assessment Centre is a fully-equipped DSA-QAG accredited outreach assessment centre with appointments for needs assessments available within the next 2-3 days.  The assessment centre is opposite Evans Cycles on Lewins Mead.
At the centre we provide DSA needs assessments for any student at university, or due to start at university, who has applied for Disabled Student's Allowances (DSA).
Centre facilities:
Assessments are usually available within the next 2-3 days.

We can offer assessments from Monday to Friday; 10am to 4pm.

A public car park is available next door to the centre
How to find us
Directions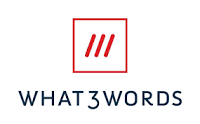 For pinpoint directions to the entrance of the building, please download the what3words app from your app store/play store and enter the following 3 words:
///nurses.bland.entry
Having entered the 3 words, select 'navigate' and then choose your preferred map app.
---
Bristol Central assessment centre is located on the second floor in Whitefriars Business Centre, Lewins Mead, Bristol, BS1 2NT. The assessment centre is opposite Evans Cycles on Lewins Mead. Bristol Bus and Coach station is approximately a 3 minute walk from the centre and Bristol Temple Meads train station is approximately a 21 minute walk from the centre. It is approximately a 7 minute walk from the Broad Quay bus stops in Bristol City Centre.
The front entrance to the centre has a 'Whitefriars' sign above the door. You will need to go to the reception desk and ask for the Business Centre, stating you are here to see Contact Associates. Lifts to the second floor can be located along the walkway from the main reception to the right. On arrival at the Business Centre on the second floor of the building, please press the buzzer by the door and you will be greeted by the Business Centre's receptionist who will alert your assessor to your arrival. There is a wheelchair accessible entrance to the side of the building and an accessible toilet on the ground floor.
If attending an evening assessment, or an assessment on a weekend or bank holiday, you may need to call building security to let you into the building. They can be reached on 07712 523271.
If driving to the centre, please use the postcode BS1 2NT to search online for the best route for you. There is an NCP car park opposite the centre with accessible spaces; the entrance to which is on the adjacent Rupert Street, BS1 2PY. Please be aware that Lewins Meads is a one-way street and there is no parking directly outside the centre. For students requiring on-site accessible parking please contact admin@contact-associates.co.uk.
Additional maps are available at the following links:
http://www.whitefriarsbristol.com/pdfs/map.pdf
http://www.whitefriarsbristol.com/pdfs/aerial.pdf