Opening hours
Our Customer Service team are available:
Monday: 8:30am - 6pm
Tuesday: 8:30am - 6pm
Wednesday: 8:30am - 6pm
Thursday: 8:30am - 6pm
Friday: 8:30am - 5pm
Saturday: Closed
Sunday: Closed
Address
Newcastle Assessment Centre
Rotterdam House
116 Quayside
Newcastle-upon-Tyne
NE1 3DY
Centre Info
Newcastle Assessment Centre is a fully-equipped DSA-QAG accredited outreach assessment centre with appointments for needs assessments available within the next 2-3 days. The centre is located on the quayside in central Newcastle, just under a mile from Newcastle Central Metro.
At the centre we provide DSA needs assessments for any student at university, or due to start at university, who has applied for Disabled Student's Allowances (DSA).
Centre facilities:
Assessments are usually available within the next 2-3 days.

We can offer assessments from Monday to Friday; 10am to 4pm.
How to find us
Directions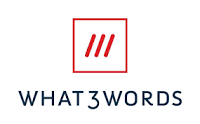 For pinpoint directions to the entrance of the building, please download the what3words app from your app store/play store and enter the following 3 words:
///tuned.makes.vote
Having entered the 3 words, select 'navigate' and then choose your preferred map app.
---
The Assessment Centre is located at Newcastle Quayside, Rotterdam House, 116 Quayside, Newcastle upon Tyne, Tyne and Wear, NE1 3DY. Please bypass reception on the ground floor and head to the 'Regus' reception on the 2nd floor where your assessor will come to meet you.
Directions can be found below.
By Road:
•Exit the A1M at junction 65 onto the A1 and continue for about five miles.
•Take the A184 signposted to Gateshead/Newcastle.
•Stay in the left lane and then at roundabout take the 3rd exit onto Askew Road – A184 (signposted Gateshead Town Centre).
•Continue forward, at traffic signals go straight ahead (signposted Newcastle)
•At next set of traffic signals take a left (signposted Newcastle) Continue forward onto Tyne Bridge, keep in left lane Branch left (signposted City Centre – South Walker A186)
•At roundabout take 4th exit onto City Road – A186 (signposted Walker, Wallsend)
•Bear right onto the A186 Bear left on the A186 (signposted Riverside Route, Walker, Wallsend)
•At traffic signals continue forward onto Milk Market – B1600 Continue forward onto Sandgate.
•At crossroads continue forward onto St Marys Street (signposted East Quayside)
•Drive past Sandgate car park and enter the next car park which is St Anne's, visitor parking on level 4 Regus. Rotterdam House is opposite St Anne's car park down the steps on your left.
•St. Ann's car park located at the back of Rotterdam House. Regus bays are located on the 2nd and upper 2nd levels (4 levels when you are going around).
•You will be able to park in a Regus Visitors or Regus Reserved bay. We have 10 Regus Visitors spaces outside on the 2nd level and there are Regus Reserved spaces throughout the 2nd and upper 2nd levels. Please make sure that is no registration plate or company name/logo associated with that space.
•Once out of the car park, you need to cross the zebra crossing and go down the stairs. Regus is located on the 2nd floor in the Rotterdam House (located on the left when you walk down the stairs). Reception hours are 8.30-5.30.
•Please do not park at the front of the building as it is private land and you will receive a ticket on your vehicle.
•If you have a disabled badge or your vehicle is too tall for the car park please inform reception and they can make the security aware of your vehicle outside of the building.
By Public Transport:
Ten minute walk from Manors metro station.
•Head east on Melbourne St/A186 toward Pandon Bank
•Turn right onto Pandon Bank/A186
•Turn left to stay on Pandon Bank/A186
•Turn left onto Pilgrim St/A186
•Continue onto Milk Market
•Milk Market turns slightly left and becomes Sandgate
•Turn right toward Quayside
•Take the stairs
•Turn left toward Quayside
•Turn left onto Quayside
•Destination will be on the left
By Train:
20 minute walk from Newcastle central railway station.
•Head east toward Neville St/A186
•Slight right onto Neville St/A186
•Sharp left at Westgate Rd
•Turn right onto Collingwood St/A186
•Turn right toward Pilgrim St/A186
•Slight right onto Pilgrim St/A186
•Continue onto Milk Market
•Milk Market turns slightly left and becomes Sandgate
•Turn right toward Quayside
•Turn left toward Quayside
•Turn left onto Quayside
•Destination will be on the left